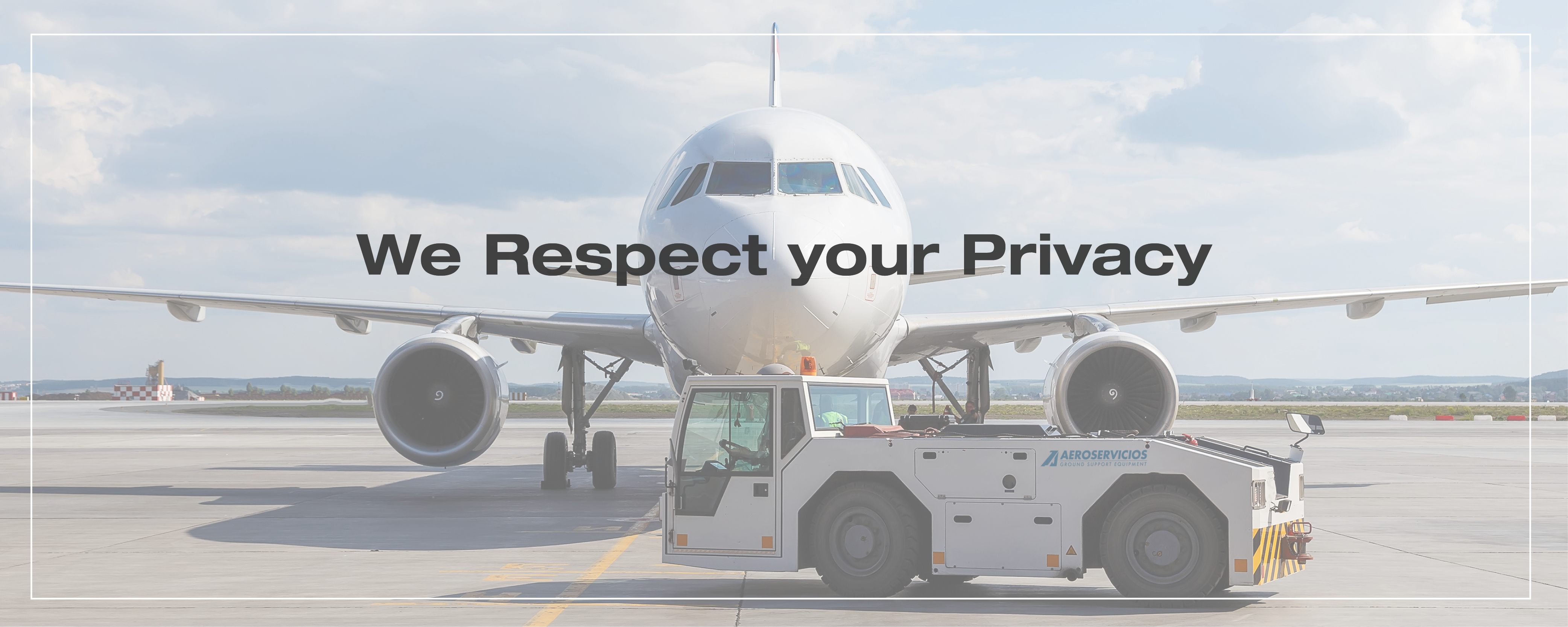 GDPR - Ground Support Equipment Aeroservicios USA we Respect your Privacy
Aeroservicios USA, with more than 22 years in the industry of Ground Support Equipment

We respects your right to privacy. This Privacy Notice explains who we are, how we collect and use information about you, also how you can exercise your privacy rights.
Personal Data We Collect Some of this data will have been provided by you, such as when you submit a request in our website or when you inquire, subscribe to our mailing list, purchase, rent any equipment, or contact us for support. You have choices about the data we collect. When you are asked to provide personal data, you may decline. But if you choose to provide information that is necessary for us to provide a service, we will always use your information responsibly to help you with your request. The data we collect can include the following: Name and contact details: We collect your first and last name, email address and phone (optional) from most of our online forms. Content: We collect information on the content you engage with on our sites and via our marketing communications.
How does Aeroservicios USA Personal Information Secure? We use appropriate technical and organizational measures to protect the personal information that we collect and process about you. The measures we use are designed to provide a level of security appropriate to the risk of processing your personal information.
You have the following data protection rights: If you wish to access, correct, update or request deletion of your personal info, you can do so at any time by contacting us at info@aeroservicios.com You have the right to opt-out of marketing we send you at any time. You can exercise this right by clicking on the "unsubscribe" link in the marketing e-mails we send you. Aeroservicios USA Inc
Read More...»